Ideally, activity and location is the first consideration when thinking of places to have fun with your BBW, at least for the first date. Whether you choose to be elaborate or casual, what is more important is your outline of special romantic activities that will enhance the experience for your BBW. For your memorable first date evening for both of you, here are a few suggested places you can choose from.
Get Relaxed With Popular Live Entertainment
This can be made easier if you are proactive enough to inquire from her taste of music or preference in shows. You can even spring a surprise on her by exposing to her your unique tastes, such as ballet or opera. Be conscious never to take her to a live show where you are not familiar with the comedian, at least to some extent. Do not forget that a good number of stand-up comedians can be crude about women sometimes. Where you find a comedian unpredictable, you will do your BBW a lot of good by sitting in the middle or at the back. This is to avoid the entertainer picking on her because of her uniqueness, thereby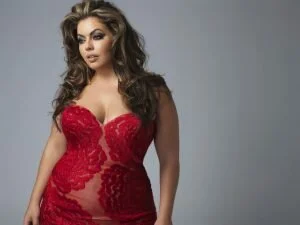 spoiling the evening for you both.
Get Excited With A Karaoke Music-and-Laughter Night
Without any doubt, any karaoke evening always remains evergreen in mind, regardless of whether either of you can sing. Getting more romantic and caught up in the emotion of singing will certainly eliminate all forms of shyness, preparing her for the real show later. However, don't force her to do anything if unwilling.
This does not imply forcing her to take part in any sport, though that could be fun with her consent. Our suggestion is to take her out to watch a local match like football or baseball. She may not necessarily be a fan but it still can be fun. It's even fine if each of you support different teams. It is all in fun. Be lively but avoid getting drunk as this could be embarrassing on the first date.
Consider An Outdoor Movie With Your BBW
Your BBW first date could be eventful with dinner and then a movie at different location. Arrange for an outdoor evening at the cinema. It is definitely an option these days and many theaters are fond of playing old school films that make your BBW remember good times when she was younger. It would be good to select a funny and romantic movie. Neither violent or sad movies would be good choices for the night. Remember cold weather is good excuse for both of you to get closer faster.
Plan For a Fun-fare Picnic She Can't Resist
On a good day and subject to a good weather, picnics are very simple and romantic platforms to kick-start a solid relationship. Do not forget to inquire from her whether she is allergic to any foods, prior to your date. This also includes drinks. In terms of food, you may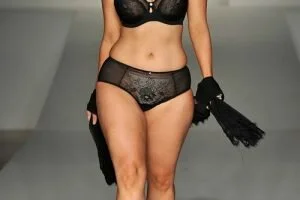 choose to avoid getting fast food takeout with your BBW.
Be A Tourism in Your Very Own City
Many of us are too busy to create the time to explore their city of residence in all its beauty. As a matter of fact, booking one day trip may be enough to take you around all the local haunts. The memory of exploring your historical and natural attractions in your city will remain evergreen to you and your BBW. Let her prepare and dress in accordance by telling her in advance about the walking trip.
Wine Tasting As Part of Program for Your BBW First Date
Confirm your BBW's taste for alcohol and wine. Look for a hangout around your environment that is romantic in nature. You can still order food, such as crackers or cheeses to compliment your wine. This will turn the two of you loose on lips at least.
Register For Art Class With Your BBW
Learning the arts of painting or drawing with your BBW babe is a lot of fun. You may not be very good at this at first, but it can be very exciting. Get your hands paint-stained together. Perhaps there is common love in art for both of you.
Play and Have Fun With "Dice Game"
Make a list of the activities mentioned above.. As you throw dice, choose your first date based on the numbers revealed by the dice. This will relieve you the headache of organizing your first point of call with your BBW on the first date. Plan it out in advance; let her preferences and interests be paramount to you. Do this on your first and second date and you will win her heart forever.
With all the above mentioned, you can easily have a lot of fun with BBW on your first date. With these, I assure you that your BBW will continue to be crazy in love with you, even if sometimes you're too busy to give her.